First, the "tell" part: I know it's ridiculous, but I still have a mini existential crisis every time a friend/colleague/family member forwards me a passive-aggressive-themed article or cartoon along with a remark like "this made me think of you!"or "hey, passive-aggressive girl!" (I comfort myself with the thought that hey, at least I didn't decide to go with a more "technically accurate" site name like notesfromcrazyassholesanduptightbitches.com.)
Now, for the show: on Monday, Jon Stewart uttered a phrase I've heard from visitors to this site on, oh, let's say more than one occasion. Meanwhile, this is the second week in a row that the words "passive-aggressive" have featured prominently in The New Yorker. here's this week's:
Of course, this is well-trodden territory for the most excellent web comic Toothpaste for Dinner.  Last week, several discerning readers pointed me toward the latest:
If you take a spin through the Toothpaste for Dinner archives, you'll find even more familiar themes. Here's a sampling:
And of course, xkcd never disappoints.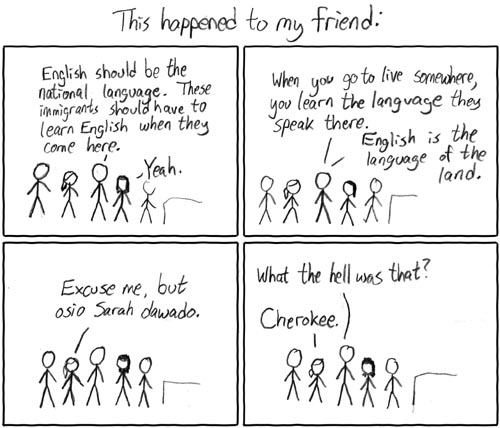 Thanks to Kate and Ellen in New York, Diane and Mary in Chicago, Lisa in Minnesota, Segat in the U.K., and Zack M. for sending these our way!
extra credit: The New Yorker anti-caption contest [radosh.net]